Partnership Firm Compliance Manual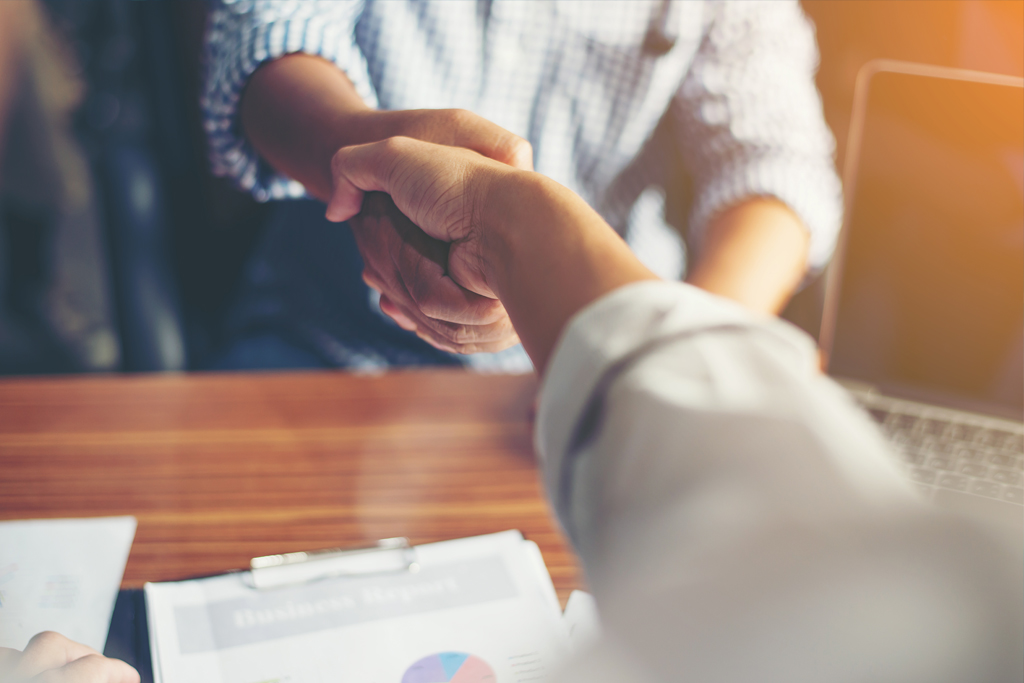 Background
Dear Reader,
We are existing in a rapidly changing business environment. The pace of change has significantly expanded the business risk canvass forcing regulators and legislators to enforce stringent compliance norms. While the intention of regulators is to manage and mitigate business risks and drive business integrity, the stakeholders are often ch
India has undergone significant changes in tax and regulatory legislations and stakeholders (Firm and Partners) are often under pressure to ensure compliances on time. Not meeting compliance could result in stringent liabilities on the business and lead to severe penalties and reputational risks.
In this insight document, we have taken a reasonable attempt to consolidate significant tax and reg
The Income-tax Act, 1961
The Goods and Services Tax Acts
We hope this docket works as a quick reference manual to guide you in managing your statutory comp document only.
Therefore, readers of this publication are advised to seek their own professional advice before taking any course of action or decision, for which they are entirely responsible, based on the contents of this publication.
Regards,
PravasiTax
Income Tax
Compliance
Due Date
Consequence of non-compliance

Payment of Advance Tax:

Income Tax payable before the end of the financial year, in a progressive manner.

The following are the slabs for payment of advance tax:

15% of the advance tax payable by June 15;
45% of the advance tax payable by Sep 15;
75% of the advance tax payable by Dec 15; and
100% of advance tax payable by Mar 15.

Default in payment:

Interest @1% p.m from 1st April of the following financial year till the date the taxes are paid
Interest for deferment of advance tax – at 1% per month for short payment / nonpayment of individual instalments of advance tax

Income Tax Return

On or before July 31 following financial year end
Firm liable to tax audit – October 31

Rigorous imprisonment
Fine:

If return is furnished after December 31 of Assessment Year, fine would be Rs.10,000
In other cases, fine is Rs.5,000

Interest @ 1% per month / part of a month

Payment of self-assessment tax

Every Partnership Firm has to deposit the income tax liability as stated in the return of income

To be paid by July 31 of the following financial year.
For Firms subject to Tax audit, October 31
For Firms subject to Transfer Pricing, November 30

Treated as assessee-in-default – Penalty of such amount as Assessing Officer may impose but not exceeding the tax payable.

Submission of Tax Audit Report:

Books of accounts to be audited and report in Form 3CD to be submitted accompanied by tax auditor's certificate in Form No 3CB

(Applicable to gross receipts from Business exceeds Rs.1 Crore)

One month prior to due date of filing tax return

(On or before September 30 in the year following the financial year end;

For Partnership Firms subject to Transfer Pricing, due date is October 31)

Penalty 0.5% of the Turnover / Gross Receipts or Rs. 150,000, whichever is lower.

Payment of TDS:

Salary
Rent / Interest
Payments to Contractors
Fee for Technical services / Royalties
Commission / Brokerage
Payments to Non-residents

07th of next month
For the month of March – April 30

Disallowance - 30% of expenditure (100% in case of Payments to Non-resident)

Default in deduction:

Interest @1% p.m
Penalty – Amount equal to TDS

Default in payment:

Interest @1.5% p.m
Penalty – Amount equal to TDS

Rigorous imprisonment and fine - Min term 3 Months; Max term 7 Years

Submission of Quarterly TDS Returns:

On non-resident payments (Form 27Q)
On salary payments (Form 24Q)
On other payments (Form 26Q)

Q1 (Apr to Jun) - 31 July
Q2 (Jul to Sep) - 31 Oct
Q3 (Oct to Dec) - 31 Jan
Q4 (Jan to Mar) - 31 May

Late filing fee - Rs 200 per day of default
Penalty in a range of Rs 10,000 to Rs 1 lakh
Payee will not be able to claim TDS credit

Certificates evidencing taxes deducted from payments other than salary, to be issued to the payees

Form 16A

Q1 (Apr to Jun) - 15 Aug
Q2 (July to Sep) - 15 Nov
Q3 (Oct to Dec) - 15 Feb
Q4 (Jan to Mar) - 15 June

Penalty – Rs 100 for every day during which failure continues

Certificates evidencing taxes deducted from salary payments, to be issued to employees

Form 16

By 15 June of the next Financial Year

Penalty – Rs 100 for every day during which failure continues

Payment of TCS

07th of next month
For the month of March – 30 April

Penalty equal to amount of TCS

Submission of Quarterly TCS Returns

Form 27EQ

Q1 (Apr to Jun) - 15 July
Q2 (July to Sep) - 15 Oct
Q3 (Oct to Dec) - 15 Jan
Q4 (Jan to Mar) - 15 May

Late filing fee - Rs 200 per day of default
Penalty in a range of Rs 10,000 to Rs 100,000

Certificate evidencing collection of TCS

Q1 (Apr to Jun) - 31 July
Q2 (July to Sep) - 30 Oct
Q3 (Oct to Dec) - 30 Jan
Q4 (Jan to Mar) - 30 May

Penalty – Rs 100 for every day during which failure continues

AMT Certificate:

Every Partnership Firm paying tax under AMT is required to furnish Form 29C, certified by a CA

To be obtained before furnishing of Return of Income

Non-resident payments

Any person responsible to make payment to a non-resident, shall furnish information in Form 15CA and Form 15CB
Penalty of Rs 100,000

Statement of Financial Transactions (SFT):

Applicable for firms liable to tax audit

By May 31 following financial year end
Penalty - Rs 500 per day from the expiry of original due date till due date in notice and Rs 1,000 per day beyond the due date specified in the notice
Income Tax – Transfer Pricing
Compliance
Due Date
Consequence of non-compliance

Transfer Pricing Certificate:

Partnership Firm, who has entered into international transactions or specified domestic transactions ('SDT') with its Associated Enterprise is required to furnish a certificate in Form 3CEB

Transfer Pricing Documentation:

Partnership Firm is required to maintain prescribed documentation in respect of international transactions or SDT entered into by it with its associated enterprise during the year.

One month prior to due date of filing tax return (On or before 31 Oct of the yea
To be prepared before obtaining the Transfer Pricing Certificate

Penalty of Rs. 100,000
Failure to maintain requisite documents – 2% of the value of the international transaction or SDT
Failure to furnish requisite documents during the assessment proceedings – 2% of the value of the international transaction or SDT
GST
Compliance
Due Date
Consequence of non-compliance

Furnishing details of outward Supplies:

Form GSTR-1

Normal Partnership Firms having turnover up to Rs 1.5 crore and opted for quarterly

Others - 11th of the subsequent month

Late fee:

Normal Return: Rs 200 per day of delay subject to maximum Rs 5,000
Nil Return: Rs 100 per day of delay

Reduction in late fee vide Notification:

Normal Return: Rs 50 per day of delay
Nil Return: Rs 20 per day of delay

Interest on late payment of GST due @ 18% p.a.
If GST return is not filed, subsequent returns cannot be filed which results in cascading effect leading to heavy fines and penalties
Input tax credit cannot be claimed

Monthly GST return and the payment of GST:

In General -Form 3B

20th of the following month (Monthly)

Quarterly GST Return and payment of GST under Composition Scheme:

Form CMP-08

18th of the month following the Quarter (Quarterly)

Return to be filed annually under Composition Scheme:

GSTR-4

April 30 following financial year end

GST Return and payment of GST by an Input Service Distributor:

Form GSTR-6

20th of the following month (Monthly)

Monthly GST Return and payment of TDS under GST:

Form GSTR-7

10th of the following month (Monthly)

Monthly GST Return and payment of TCS under GST:

Form GSTR-8

10th of the following month (Monthly)

Annual Return:

Normal Partnership Firm: Form GSTR-9

Composition Partnership Firm: Form GSTR-9A

E-Commerce Operator: Form GSTR-9B

31st December of the next Financial Year

Late fee of Rs 100 per day per Act i.e., Rs 200 per day subject to maximum 0.25% of turnover in the State or Union Territory.
Interest will be paid at of 18% per annum. It will be calculated by the Partnership Firm on account of outstanding tax to be paid.

GST Audit:

Applicable to Normal Partnership Firm having aggregate turnover > Rs 2 Crores

Form GSTR-9C

31st December of the next Financial Year

Deposit of GST

Normal Partnership Firm – 20th of the following month.

Composition Partnership Firms – 18th of the month following the quarter

Interest @ 18%
Failure to deposit GST beyond 3 months: Penalty of Rs 10,000 or an amount equal to tax evaded, whichever is higher

Maintenance of separate accounts and other documents:

In case of multiple places of business (as per the registration certificate), the accounts shall be maintained at the respective place of business.

Penalty of Rs 10,000 or an amount equal to tax evaded, whichever is higher
Stay updated on Tax Information